Plante grasse - Save the giraffes graffiti

La plante grasse qui sauve les girafes par Styley & girafon bleu
Plante d'intérieur facile à entretenir
Pot en métal designé par Styley et girafon bleu 100% recyclable
Dimensions du pot : 75x105 mm
Chaque plante est différente, leur hauteur et leur forme peuvent varier
Emballé et empoté à la main dans l'atelier de Styley à Chantilly 🇫🇷 
3 € par commande seront reversés pour la sauvegarde des girafes !
Le choix de la plante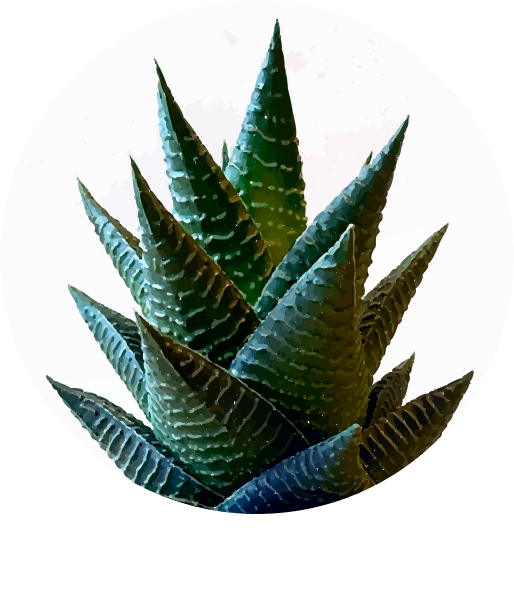 La Haworthia Limifolia (Plante grasse)  
Vert foncé, ses feuilles sont triangulaires, étroites et pointues.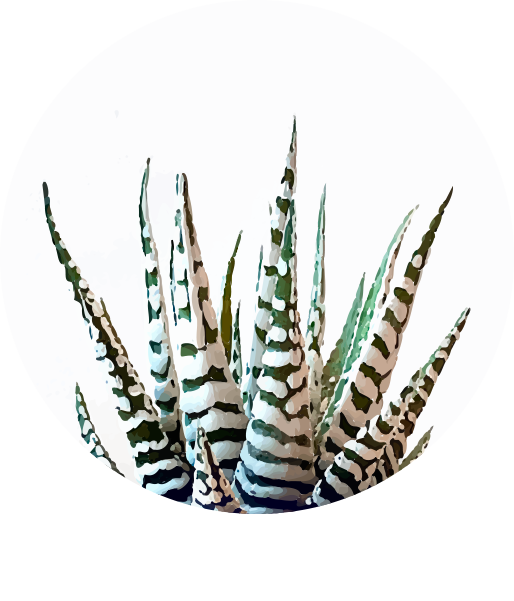 La Haworthia Faciata (Plante grasse)  
Vert foncé rayé blanche, ses feuilles sont triangulaires, étroites et pointues.  
Entretien
💦 Arroser dès que la terre est sèche lorsqu'il fait chaud.
❄️ Arroser tous les 15 jours en hiver.
🌊 Ne pas les arroser trop régulièrement : vous risquez de les noyer !
🪴 Le rempotage n'est nécessaire que tous les deux ans. 
Emballage 

Nous prenons le maximum de précaution pour que les plantes soient bien protégées pendant le transport. Les plantes sont délicatement enveloppées d'une feuille de soie et placées dans leur boîte d'expédition pour ne pas être abîmées. Il se peut cependant qu'un peu de terre se renverse durant transport.
Les plantes ont besoin d'air et de lumière et se conservent jusqu'à 5 jours dans leur tube. N'hésitez donc pas à les sortir de leur tube dès la réception de votre commande.
Dimensions

Hauteur 15cm* (variable)
Diamètre 8cm
*Les photos sont non contractuelles : nos amies les plantes sont des êtres vivants. Chaque plante est différente, leur hauteur peut donc varier
Pour les girafes
L'ASGN, l'Association pour la Sauvegarde des Girafes au Niger, est dédiée à la préservation des dernières girafes d'Afrique. Elle est l'association partenaire de girafon bleu. Pour en savoir plus rendez-vous ici 👈 
In just 30 years, the number of giraffes has dropped by 40%. With blue giraffe®, participate directly in saving the long-necked mammal.
On each order, we donate up to €5 to the Association pour la Sauvegarde des Girafes au Niger. 
ASGN is our partner association, based in Niger. There, we protect the last herd of wild giraffes in Africa!
But how can you be sure that the funds donated really serve the cause of the giraffes? 🤔
Our answer at girafon bleu®: by going to check yourself on site! 
The girafon bleu® team undertakes to visit Niger every year to observe the efforts put in place by its partner ASGN to protect giraffes.
And it works! In 20 years, thanks to the work of the association: the number of giraffes has gone from 50 (virtual extinction) to more than 700 today!
"To save the giraffes, we must also save the men and women who live with them" 
This is the signature of our partner association, which, in addition to protecting the natural habitat of giraffes, will participate in the development of the area where local communities and long-necked mammals coexist.
To support the local populations who live with giraffes, we have created the "blue giraffe micro-credit".
Awarded to women's groups in the region, this microloan helps develop the area and support the giraffes, women, men and children who live there.
How to take care of his beloved girafon bleu garment?
 

Wash at 30 degrees maximum.

See to turn the garment inside out before putting it in the washing machine to promote print quality and durability. If there is embroidery, don't worry, it won't move!

Do not mix with dark colored laundry.
 

Do not machine dry. 

As soon as the wash is finished, remember to shake your t-shirt to let the fiber breathe and then hang it up. This will prevent the product from shrinking and will prevent creases from forming. Drum washing may damage the print.
Compulsory cold ironing. Avoid using steam. 

Do not iron on the prints to avoid damaging them.
 

Like the colors of t-shirts

 

and sweatshirts 

new

 are not yet fixed before the first machine, pay attention to the first washing of these. The colors can 

disgorge

 and reach the other clothes. We therefore recommend that you wash your t-shirt 

alone and in short cycle

 during its very first wash to avoid unpleasant surprises
If you have any questions, do not hesitate to write to us:
- by email contact@girafonbleu.com
- on instagram @girafon.bleu
Recently Viewed Products: